Dr. Ursula Bellugi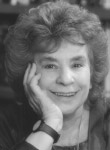 Professor and Director, The Salk Institute for Biological Studies
Adjunct Professor, Department of Psychology, University of California, San Diego
Adjunct Professor, Department of Psychology, San Diego State University
Learn more about Dr. Bellugi...
Curriculum Vitae | Recent Publications | Pictures | Pubmed Links
Meet Our Team: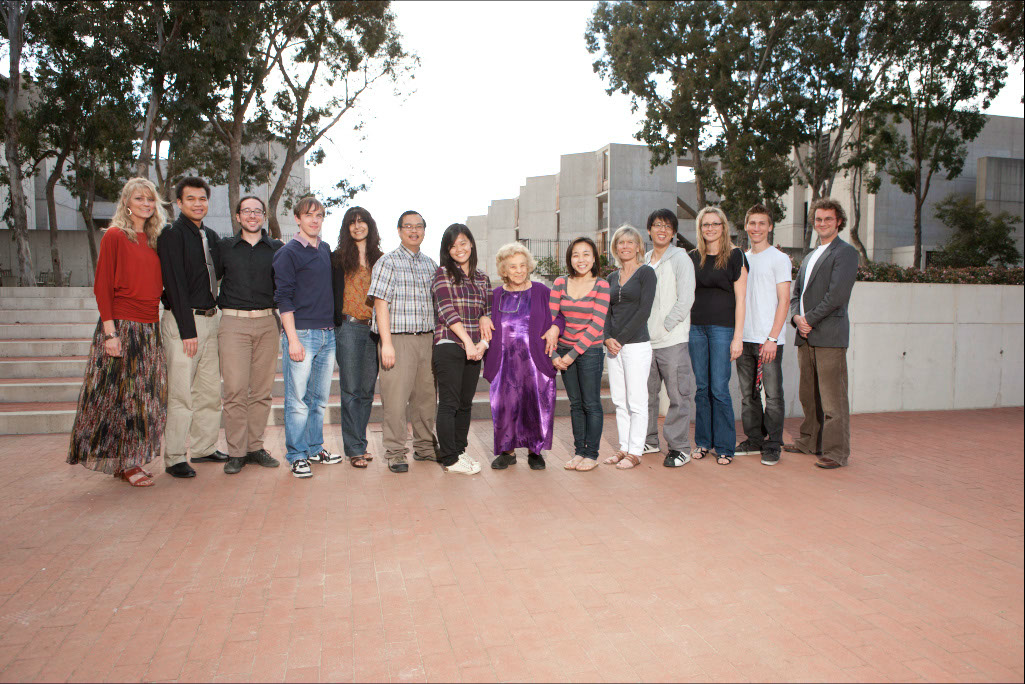 Anna Järvinen-Pasley, Ph.D.
Postdoctoral
Email: pasley@salk.edu
Ph.D. 2005, Psychology, Goldsmiths College, University of London, London, UK
Yvonne M. Searcy, M.A.
Research Assistant III
Email: searcy@salk.edu
M.A. 2000, Psychology, California State University, San Marcos, CA
Gregory Hickok, Ph.D.
Researcher
Email: greg.hickok@uci.edu
Philip Lai, M.A. Graduate Student
Email: plai@salk.edu
Patricia Fillet, M.A.
Research Administrator
Email: pfillet@salk.edu
Andy Arnold, M.A.
Research Associate
Email: aarnold@salk.edu
Cindy Farnady
Research Assistant III
Email: cbatch@salk.edu
Svenna Pedersen, M.A.
Research Assistant II
Email: spedersen@salk.edu
Rowena Ng
Research Associate
Email: rng@salk.edu
Molly Hansen
Research Associate
Email: mhansen@salk.edu
Michelle Dewitt , M.R.
Research Associate
Email: mdewitt@salk.edu
Brian Tang
Lab Tech III
Email: btang@salk.edu
Shane Westmoreland
Researcher
Email: swestmoreland@salk.edu
Talent Dang
Clerical Assistant II
Email: tdang@salk.edu
Ray Deng
Clerical Assistant II
Email: rdeng@salk.edu
Minh Nguyen
Admin Assistant I
Email: mnguyen@salk.edu
Martin Rosas Jr.
Admin Assistant
Email: marosas@salk.edu
Casey O'loughlin
Lab Tech I
Email: coloughlin@salk.edu
Wenny Wong
Research Associate
Email: wwong@salk.edu
Nicholas Woo-vonhoogenstyn
Research Associate
Email: nwoovonhoogenstyn@salk.edu
Past Personnel:
Connor Batch
Lab Assistant III
Email: cobatch@salk.edu
Larry Chen
IT Specialist
Email: lchen@salk.edu
Lucia Chen
Undergraduate Intern, UCSD
Email: lychen@ucsd.ed
Ildelfonso Davalos
Summer Interns
Benjamin Dering, Ph.D.
Postdoctoral
Email: bdering@salk.edu
Ph.D. 2011, Cognitive Neuroscience, Bangor University, Gwynedd, UK
Leila Hanaumi
Lab Assistant
Email: lhanaumi@salk.edu
Khanh Huynh
Lab Assistant
Email: khuynh@salk.edu
Brian Klima
IT Specialist
Ann Lam, B.Sc.
Visiting Research Scholar
Email: alam@salk.edu
Loc Ngo
Undergraduate Intern, UCSD
Email: lngo@salk.edu
Dop Nguyen
Lab Assistant
Email: donguyen@salk.edu
Maria Santiago
Summer Interns
Phu Luong Vo
Lab Assistant
Email: pluongvo@salk.edu
Carmen Yu
Lab Assistant
Email: cyu@salk.edu
Dr. Edward Klima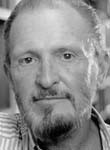 Adjunct Professor, The Salk Institute for Biological Studies
Associate Director